Long perceived as a taboo subject, sex is arousing more and more interest. You have probably noticed the presence of many very promising porn games websites. Among them, we find Erogames, a platform specialized in hentai games which offers you dozens of titles accessible for free. Want to know more about this site? You are at the right place!
What is Erogames?
Erogames is a platform that offers a long list of hentai games that should not be played by everyone. In fact, Erogames is a name that comes from the Japanese eroge. It is a term generally used to designate Japanese erotic games. When you go on this site, you have access to softer Visual Novels and X titles all more exciting than the others. Thus, after your registration, you can play sex games available on mobile and tablet and PC.
The platform also reserves you naughty graphic novels and very hot RPGs. If you are a manga fan, you will also find your account there with mangas in color available in the Readers' Corner. You can also access all these erotic titles from your smartphone.
The other advantage with Erogames is that it is open to all types of players. So whether you are gay, lesbian or straight, you will find a variety of game styles to suit your taste. When you play, you can progress faster by buying in-game items. However, be aware that this is still a choice, as you can still enjoy the hentai games offered without paying a single cent.
» Do you like sex games? Discover also Nutaku, a platform competing with Erogames.
Some Hentai games available on the platform
On Erogames, several Hentai games are offered with sexy girls who are waiting for you.
Hentai Heroes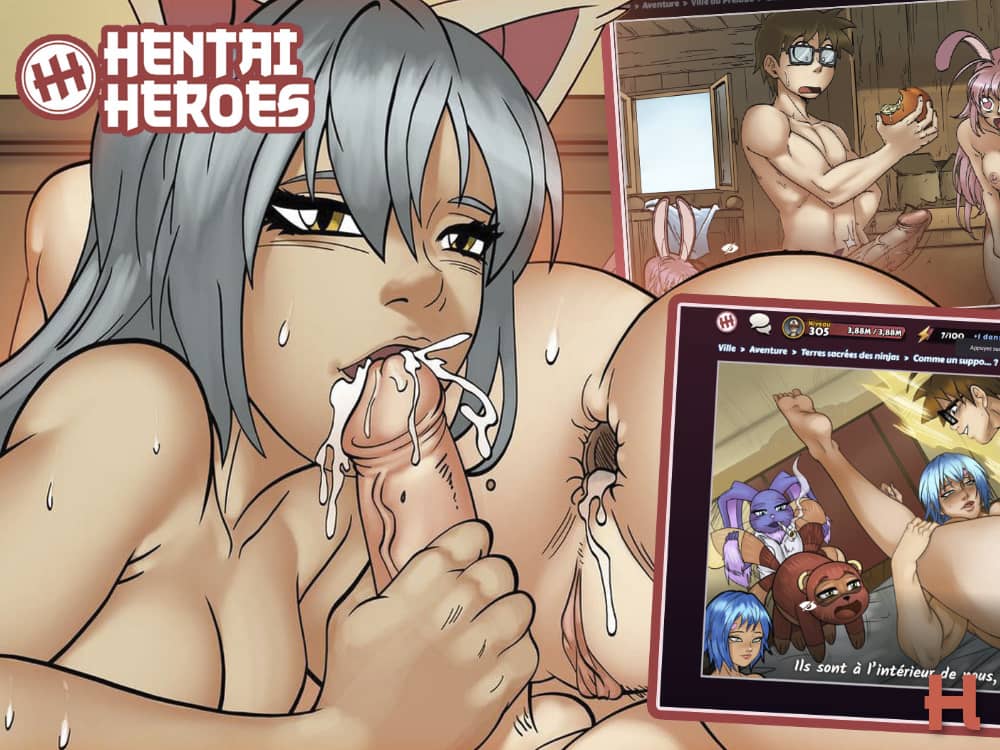 One of the most popular games that Erogames offers is Hentai Heroes. It is a 2D hentai game based on the anime style that tells the story of a zany and horny boy that you will play as. His goal is to save the girls from the dirty machos in order to gather the strongest harem.
This quest will lead him to live unforgettable experiences and have all kinds of sexual relations with these sexy girls. In addition, the writers have added hilarious reactions, dialogues and many other effects that make the hentai game even more exciting.
» Click here to play Hentai Heroes
Gay Harem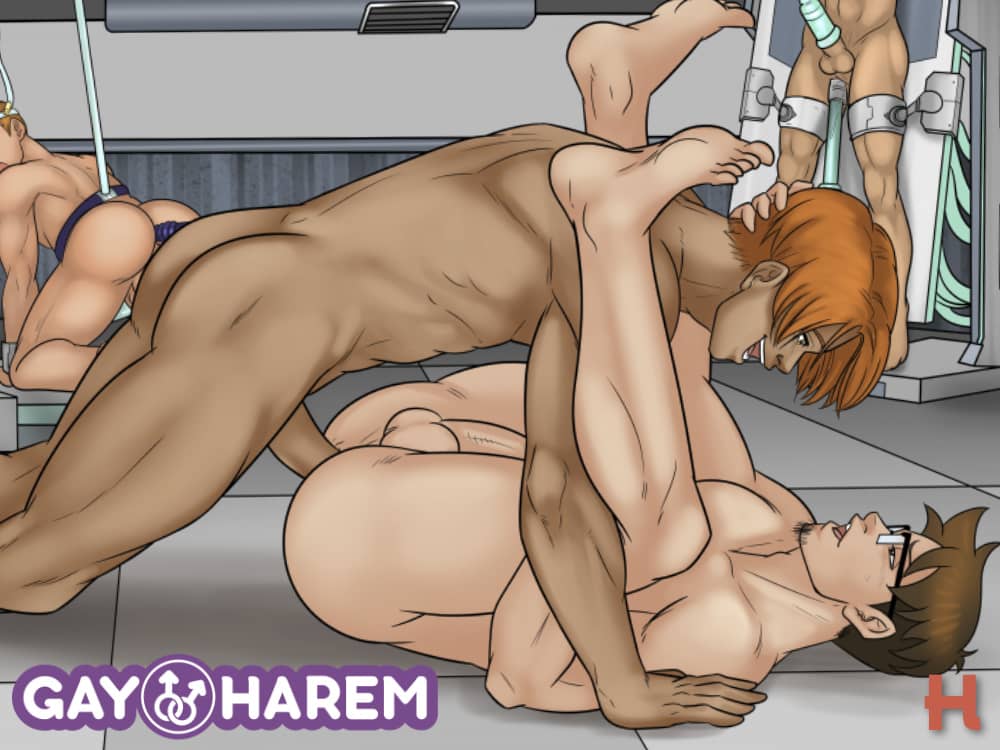 Gay Harem is a 2D adventure game based on anime style and is especially suitable for gay players. In fact, in this game, you will play as a clumsy young man looking for boys to build a harem. Your quest will then take you on an adventure in the "Haremverse" where you will live new experiences. During your mission you will meet several men with whom you will have sex.
» Click here to play Gay Harem
Craving Quest
The hentai game Craving Quest features three childhood friends, Zoe, James and Achilles. Together, they will go on an adventure on the Island of Heaven to live new experiences. Unpredictable challenges, powerful allies, scary enemies, sexual desires, everything is present in this game to offer you the best pleasure.
» Click here to play Craving Quest
Horny Arcana
In this hentai game, everything takes place in a kingdom infested with corrupted enemies. Your objective is to build a powerful team in order to purify the minds of the corrupted people. This mission will take you on a journey to Horny Arcana where you will meet beautiful girls like Zoe. Together you will form the Peachy Troop whose goal is to save the kingdom.
» Click here to play Horny Arcana
Boobs In The City
Boobs In The City is a sex game that invites you to participate in a water play championship. You don't participate as a player, but as a coach of a team made up of a dozen naughty and sexy girls. Each of them has a story and it's up to you to connect with them and find out. As a coach, you also get to have one-on-one sessions that focus exclusively on sex.
» Click here to play Boobs In The City
Gods Of Hentai
Gods Of Hentai is a very successful game centered on a really interesting adventure. In fact, in this game you will play as a stranger who enters the chaotic world. Your mission is to fight gods, monsters and witches in order to gain power. To do this, you have the opportunity to form a team as powerful as sensual to complete your quest.
» Click here to play Gods Of Hentai
Puzzles & Panties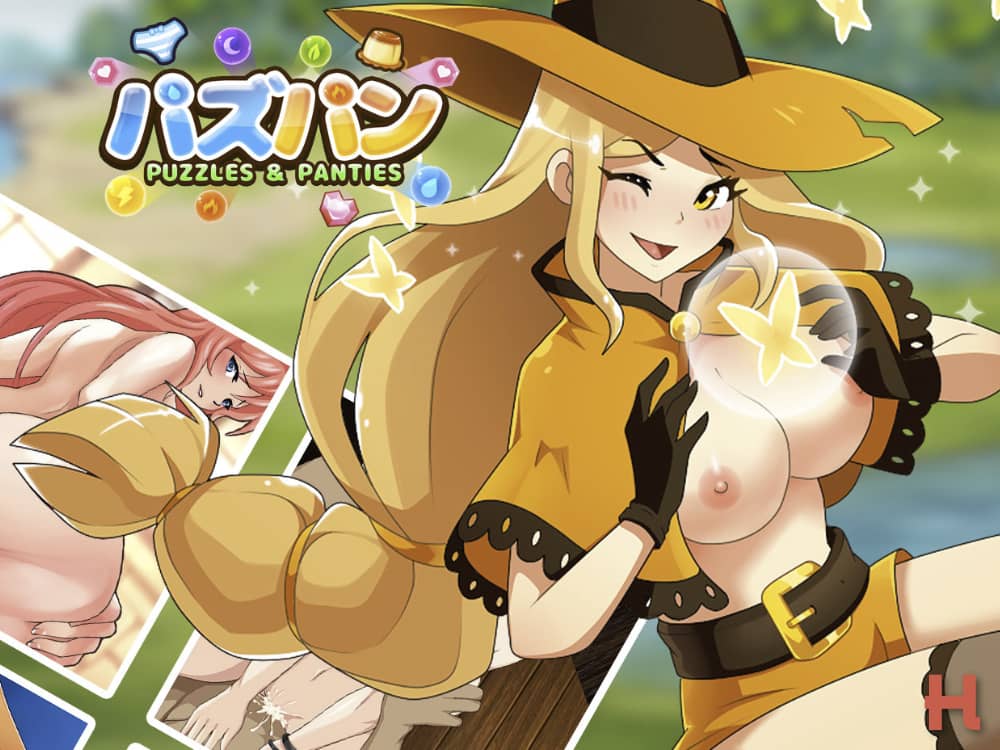 When you register on Erogames, you can also play the hentai game Puzzles & Pantes. This is a naughty free-to-play game that has a story that combines animated sex scenes, hot characters and fierce battles. With this online game, dive into an erotic world where many surprises await you.
» Click here to play Puzzles & Panties
Our opinion on Erogames
Erogames represents a platform of hentai games reserved for any fan of adult games. Lesbian, gay, hetero, everyone finds his account with very successful sex scenes.
It is particularlya site that will undoubtedly seduce lovers of Hentai, manga and anime. Apart from its long list of hentai games, the platform allows its players to play different games for free. This is a site that you should definitely try if you want to have fun!
Other similar Hentai games